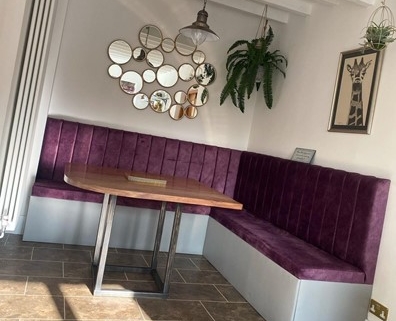 Benefits of Re-Upholstery Your Furniture Or Sofa
Choosing the right décor and furniture for your home can be a daunting task. There are so many questions to consider; what size do I want? What fabric is best for me? What style do I want to go for?
One thing that people often forget about when they're ready to update the look of their home is that buying new furniture isn't the only option! Re-upholstery furniture can help you transform your home with ease. Take a look at some of the top benefits re-upholstery furniture can bring for you.
Helps the Environment
If you like to recycle and keep your waste to a minimum during the year, then reupholstering your furniture can be a great alternative. This helps reduce the amount of furniture going to landfill while allowing you to have something that is fresh, clean and smart looking.
High Quality
Old furniture pieces were made to last. Crafted out of solid wood and manufactured to meet specific quality standards, old wood frames successfully resist shrinking and cracking and retain their excellent shape and stability.
If you have quality furniture, it will most certainly serve you longer and better than newer furniture. Simply properly reupholster it to reverse the effect of time and restore it to a serviceable and beautiful condition.
In the majority of cases, upholstery can be removed and replaced, creating a fresh look for the furniture and extending its lifespan.
Cost Efficiency
Reupholstering old furniture will allow you to refresh your home décor without giving up your comfortable and valuable pieces. It's a cost effective solution that provides you with the versatility to adapt your furniture to any style or purpose you wish without breaking the budget.
Customise Your Furniture
The chance to select a custom upholstery fabric and trim is one of the greatest benefits of reupholstering furniture. It allows you to easily adapt a cherished item to fit in with a change in your home decor or lifestyle.
You may just want to freshen up your dated furniture, or you may have decided to move a certain piece to another room which is furnished in a completely different style.
Whatever your reasons to renew an old piece, furniture re-upholstery will provide an easy, affordable, and efficient solution. You can choose the specific upholstery fabric, patterns, colours, and design that will suit your needs and your aesthetic preferences.
Here at SB Bespoke Upholstery, we aim to provide you with the best bespoke furniture and upholstery within the North West. Our qualified experts are on hand to make your creativity and imagination come to life with quality bespoke products.
Whatever you envision, we can make it a reality. Whether you're looking for brand new furniture, or you would like us to repair any damage, we're the team for you. To find out more about how our services can benefit you, simply get in touch with our friendly team who are happy to help.
http://wp.freedomofcreation.co.uk/bespokeupholstery/wp-content/uploads/sites/267/2021/01/Picture1-8.jpg
396
396
jntheprestonhub
http://wp.freedomofcreation.co.uk/bespokeupholstery/wp-content/uploads/sites/267/2020/08/StephenBarkerlogo.png
jntheprestonhub
2021-01-19 20:23:52
2021-01-19 20:23:52
Benefits of Re-Upholstery Your Furniture Or Sofa